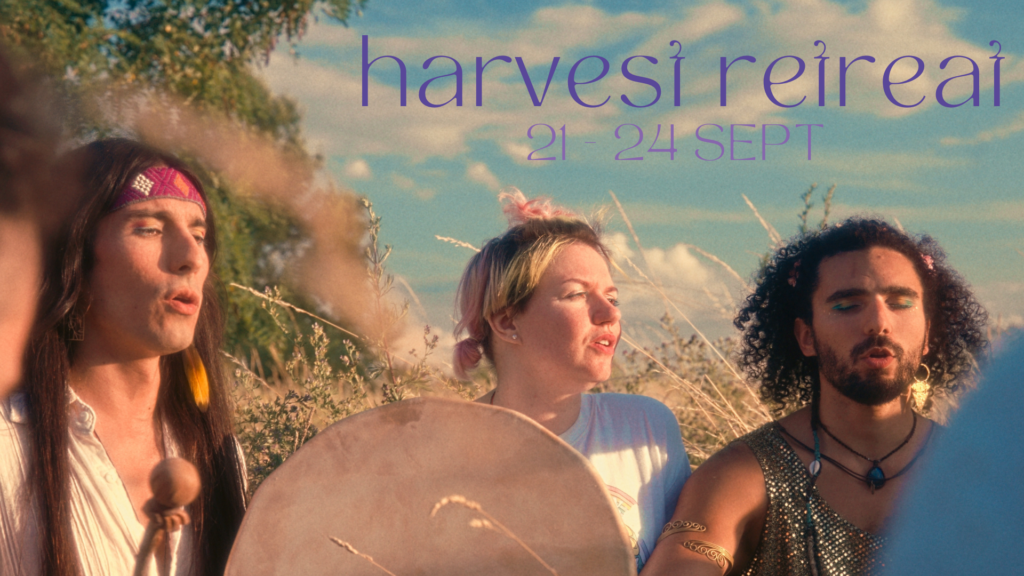 ✨ a deeply nourishing weekend retreat in nature with other colorful creatures awaits us from 21 to 24 September to celebrate Equinox✨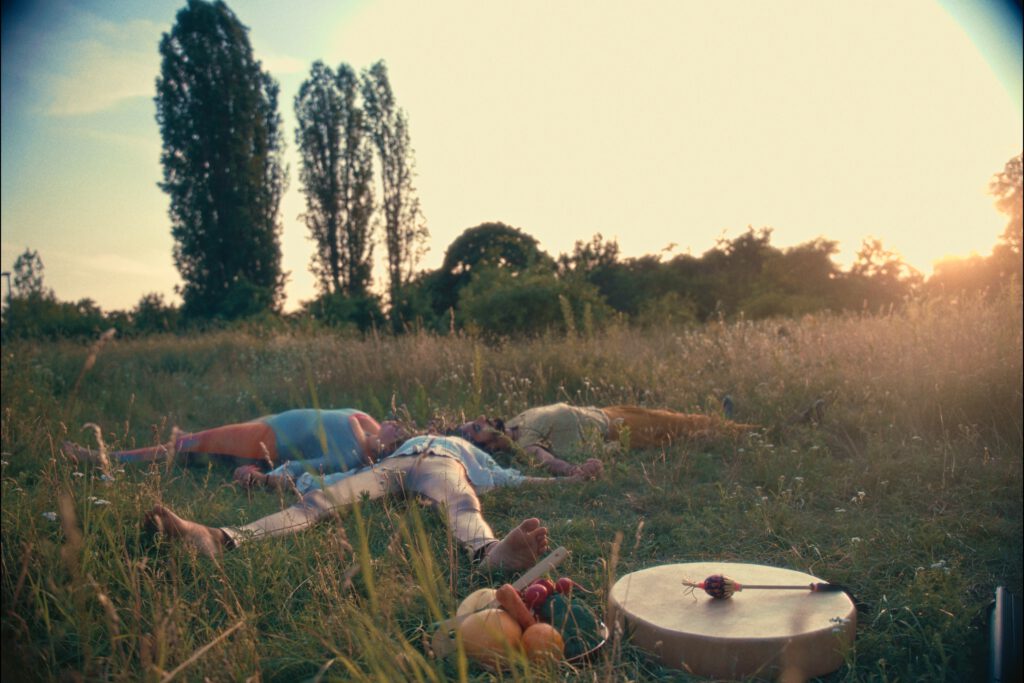 mmmh how delicious to imagine a group of like-minded faeries and friends singing, dancing, sharing and listening to our hearts in nature all while enjoying tasty food which will be prepared with love for our beautiful bellies
all while slowing down, resting, connecting to ourselves and others, emerging into the forest and possibly giving and receiving sensual massages 🧚🧚🧚
just imagine a fluffy group of quirky Quings* creating art, poems, music, sharing, laughing, crying, holding each other and being held
simple, raw, rested.
zzz miauuu yooohooo kikerikieee
lets ~harvest ~ the fruits of this summer and celebrate Equinox and the new cycle together 💚
~ who is it for ~
We heartly welcome all you radiant, weird, colorful creatures who honor authenticity, self expression and cherish playful and respectful spaces of exploration.
The team represents a mixture of queers & allies from three different continents and we envision a colorful crowd who:
enjoys a playful, light vibe at retreats yet value organization

feel curious about sharings from the heart and emotional expression

see movement in various forms as a way to release and elevate frequencies

value sober spaces and are able to detox digitally (as much as personal reasons allow)

communicate, are self-responsible and practice consent

look forward to a group of like-minded beings where asking for touch and cuddles is welcome while the focus is not on sexual encounters
We invite creatures of all genders, ages, sexual preferences no matter their ethnicity, religious or spiritual background. We appreciate you no matter if you are extroverted, introverted, soft, wild, slow, fast, neurodivergent, disabled, fat, thin as long as you feel generally comfortable in queer spaces and overall diverse crowds.
We will not tolerate any form of racism, queerphobia, body shaming, ableism, ageism nor religion-phobias. This Retreat is also no substitute for therapy.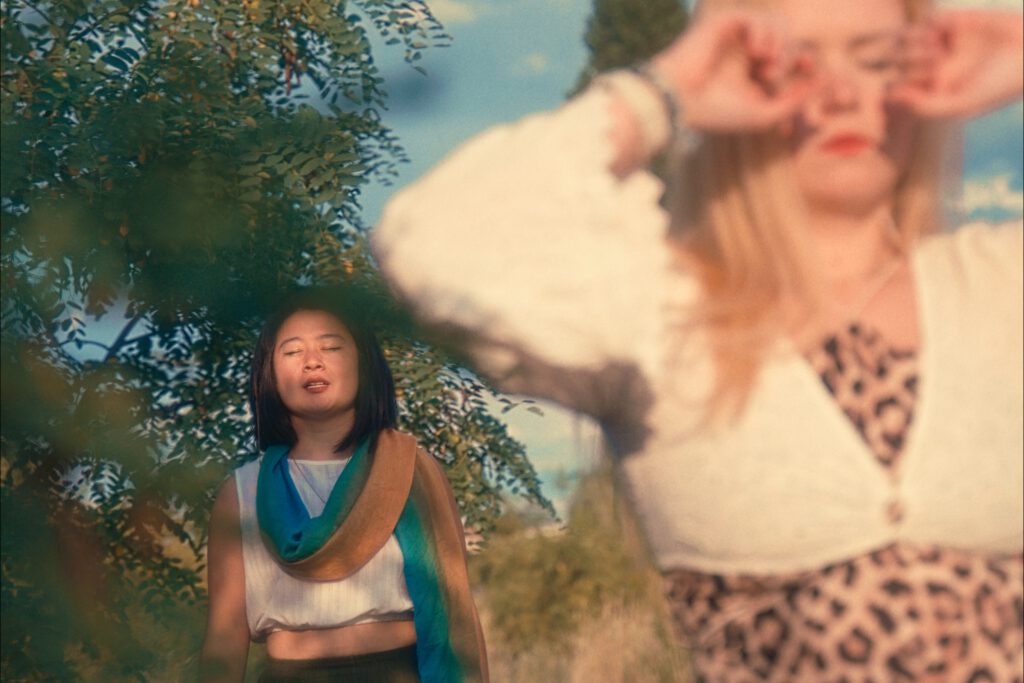 ~ offerings aka programme ~
Thursday 21/9
slow arrival from 5.30 pm, dinner, opening circle, gentle movement
Friday 22/9
yoga & meditation, cacao connection ceremony, forest, ecstatic dance, collective rest & cuddlz
Saturday 23/9
breathwork & yoga, harvest vision walk & art, sharing circle, integration massage exchange, equinox ceremony~celebration with singing
Sunday 24/9
movement meditation, closing circle, cleaning & departure by 2 pm
& daily food
early bird breakfast from 7.30 am, brunch at 11 am, snack around 3 pm, dinner at 6 pm
Our schedule includes breaks and we dearly invite you to choose what participation feels good to you in each moment and to adapt it to your needs and abilities.
It is only possible to arrive by Friday 12 pm the latest to be able to join the opening ceremony of the weekend.
~ our team ~
We are a team of four creatures interweaving our different passions to create a deep, nourishing, yet light ~harvest~ retreat for you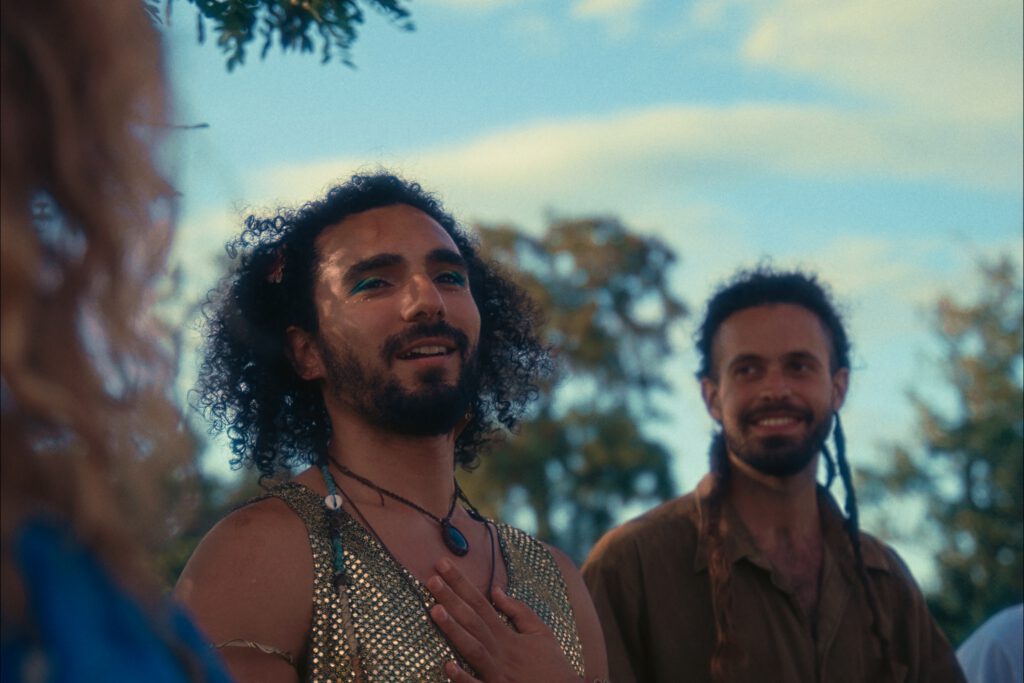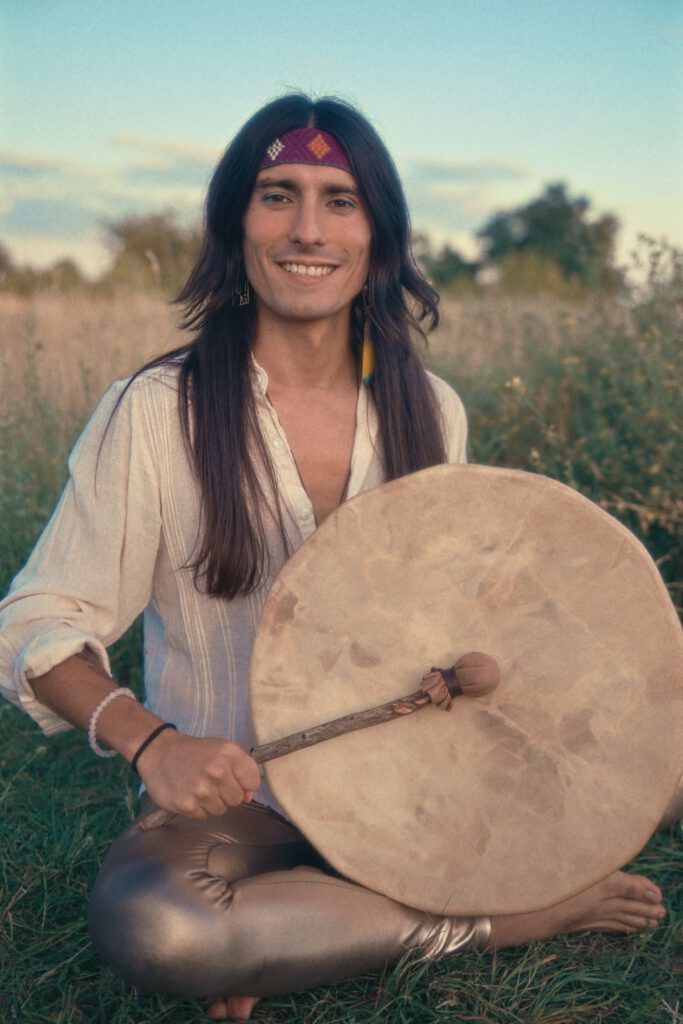 Roby (they/them) is our spiritual babe from Chile bringing back the sacred memory of the Two Spirits – Queer members of the indigenous tribes – through traditional rituals and singing circles but making them queer 😉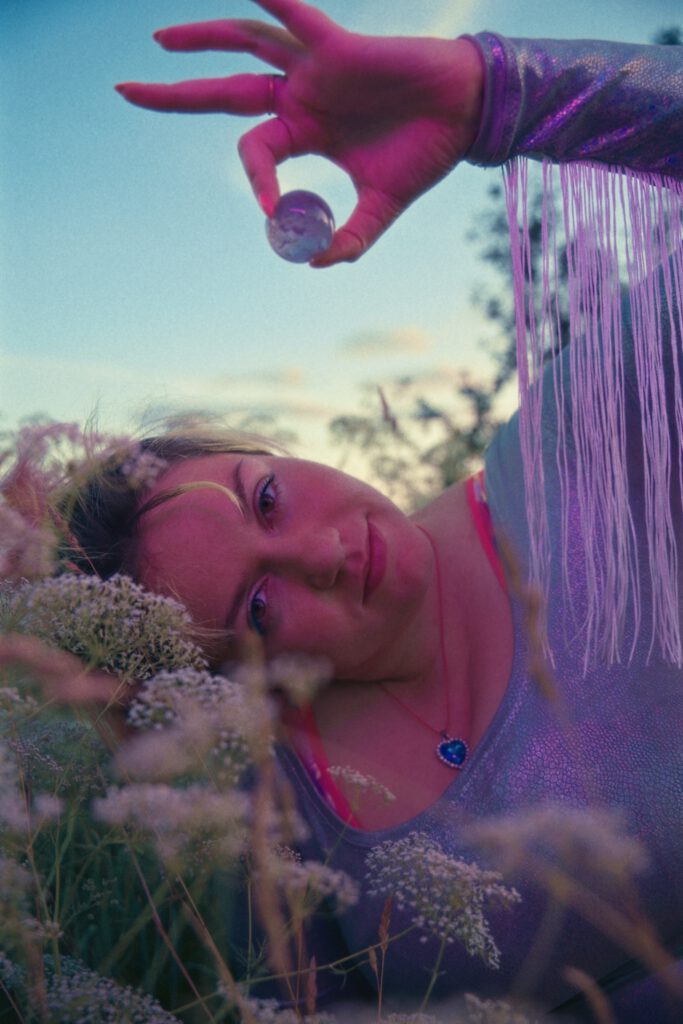 momo (momo/all pronouns) is our connection and care faerie inviting you to connect to yourself, each other and nature through vision walks, sharing circles and giving structure to the retreat <3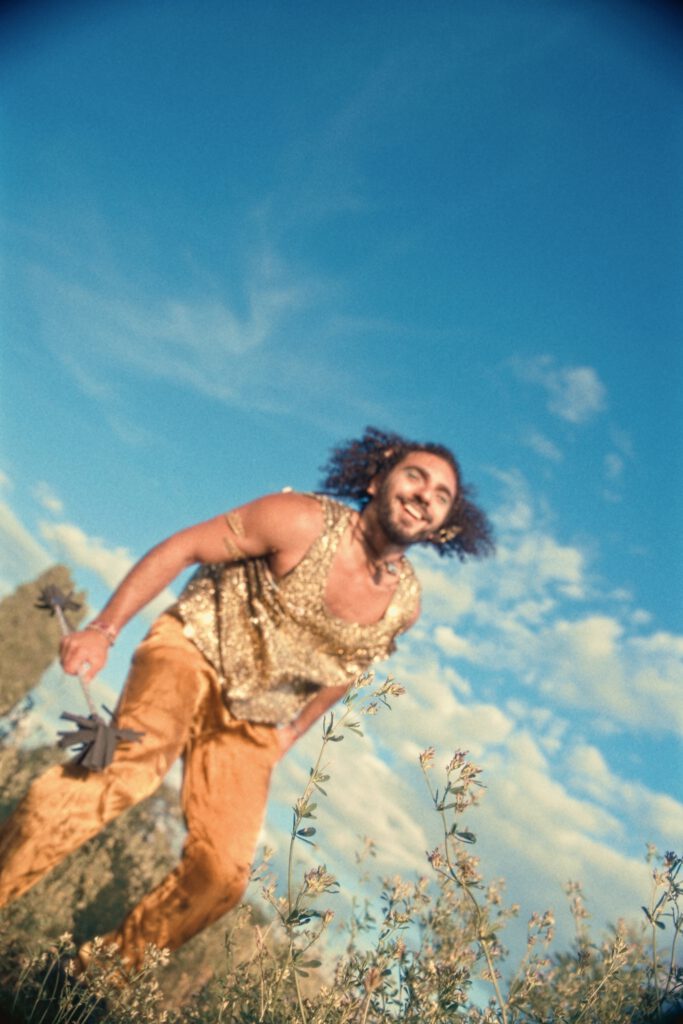 Tami (he/they) is our ball of energy taking care of our bodiesss through dancing, meditations, breathwork and yoga~moving sequences in the mornings – expect some arabic tunes as well as some Psytrance to shake it all off boom shakalaka 😛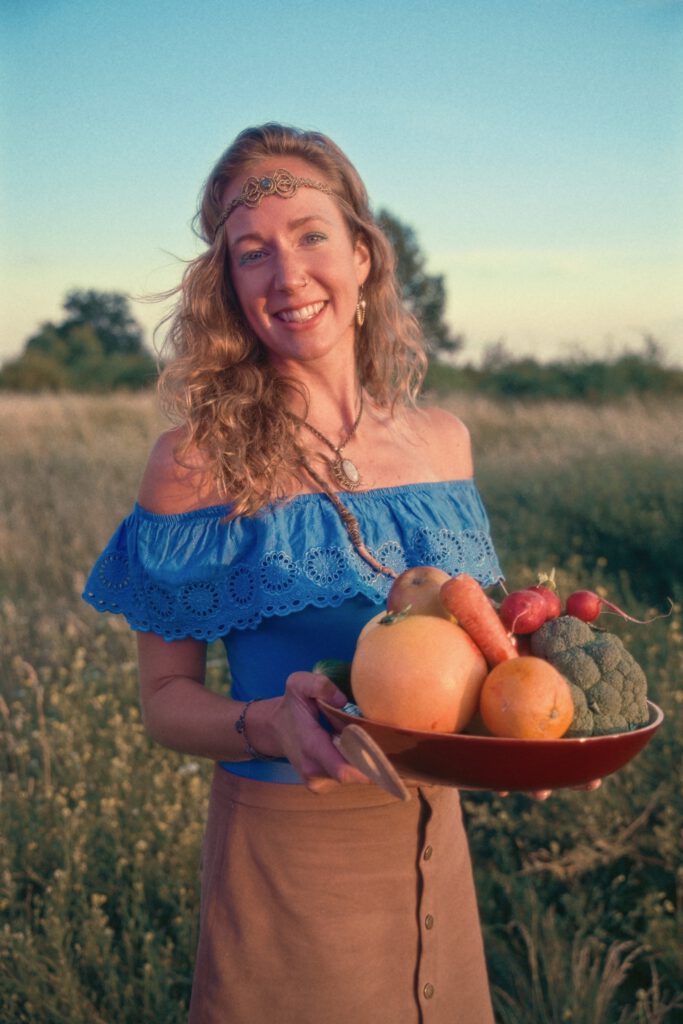 Katta (she/her) is a vegan nutritionist and will nourish us with delicious wholesome vegan meals based on our needs, but surely also will inspire us with her love for hula hoop dancing – yohooo
Each one of us has gathered experiences at various retreats as co-facilitators and loads of workshops and circles and we look forward to combining our magic at the upcoming ~harvest~ retreat!
~ money money money ~
We offer three price categories, though the cheaper ones are also limited to a date, please choose the one that you can afford:
€330 → 3 spots (until 8.8.) *sold out*
€380 → 5 spots (until 3.9.) *2 spots left*
€420 → the rest (til 20.9. but allergies consideration only until 17.9.)
If this is too expensive for you please write us an email with how much you are able to contribute (it would need to cover the costs) and how you would like to support us e.g. helping with transportation, cooking-support, photography, decoration, massages, marketing etc. We are happy to hear from you here or via contact@connectingpassions.de 🙂
If you want to pay for someone with less access to money we will redistribute!
The price includes:
3 nights in a shared room
vegan meals ( 3x early breakfast, 3x brunch, 2x snack, 3x dinner, water, tea, coffee)
all offerings as mentioned in the programme
transportation from the train station to Arruda and back
~ sign up & pay ~
Please follow this link and answer the questions sincerely so we can a sense of you and the group. We will get back to you within 7 days with more information about payment options.
~ our seminar house ~
We will stay in a seminar house around 1 hour from Berlin near Eberswalde/Falkenberg (Mark) in a small, calm village next to a forest with a stream. We will share rooms (2 – 6 people) and have a lot of space in communal areas too – you can send us your room preferences after the confirmation.
We chose the seminar house because of their location, accessibility and also their values. The seminar house is self-organized by the non-profit Arruda Collective, which is also a co-living project. Their main focus is on Anti-discrimination, Anti-racism, Empowerment and Queerfeminism.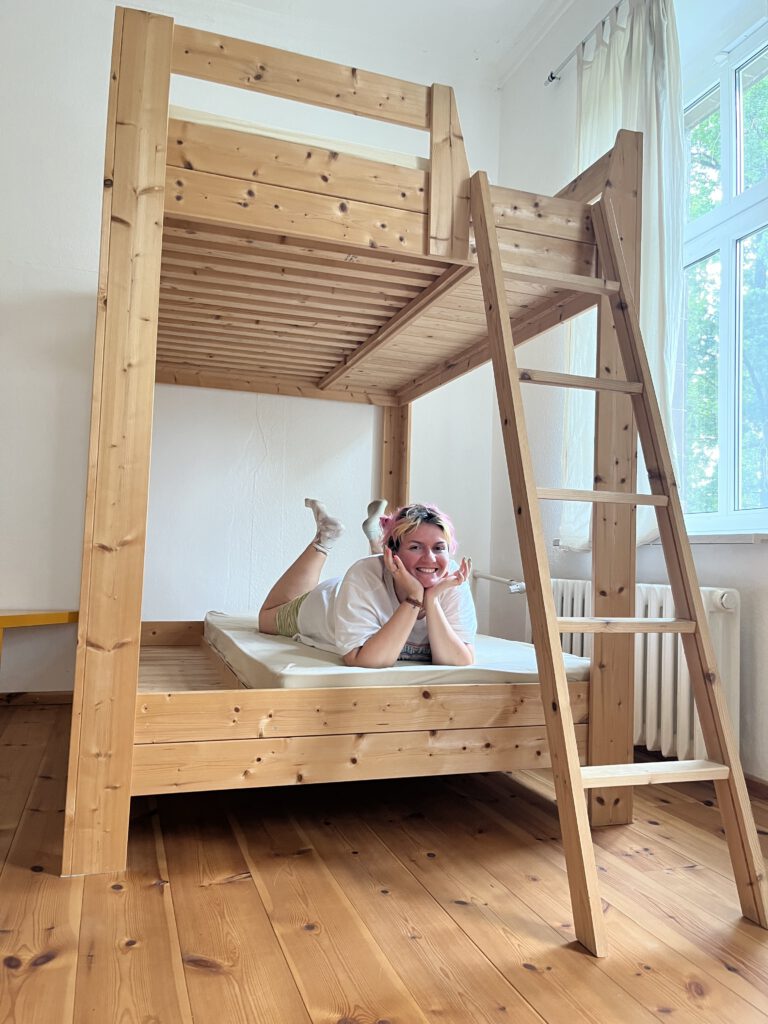 ~ accessibility ~
Each floor of the seminar house is wheelchair accessible including the toilet and shower. If you would like to bring a personal assistant they can join for cost coverage only, if needed. Some exercises during movement workshops will need to be adapted. We suggest a phone call so we can prepare accordingly, also to talk about how we can support with the transportation from the train station.
We are aware of neurodivergence and also highly sensible people and are happy about adapting to the group's needs. Please write us for whatever needs you have via the form or to contact@connectingpassions.de
~ language ~
The workshops will be held in English while none of us is a native English speaker. We also speak German, Arabic, and Spanish and are happy to support translating.
~ notes on spirituality and cultural appreciation ~
We believe spirituality, intentional spaces and political brains can merge. In addition we are queer(aware) and hence try our best to avoid binary language also in songs. If one of us shares traditional practices we intend to explain what we have learned and what it means and you choose what feels authentic and aligned to you. 💚
Roby, who will lead the ceremonies, is on the Red Path and a devout practitioner of traditional rituals according to the ancient wisdom of indigenous in Abya Yala (America). They are a 9 days Vision Quester and a Sacred Pipe holder.
~ what is autumn equinox ~
The magic will happen on the 23rd of September in the Northern Hemisphere where day and night are nearly equal. Indigenous around the world use this period to give thanks for all that has been harvested, for the fertility of the earth.
✨it is time for us fairies to gather, store and treasure what we need for the winter… to smell the scents of autumn, the stronger colors, red and darker greens… a time of balance between light and dark ✨
It is also a time for introspection, contemplation, to be still, to reflect, to dream, to observe our own shadows, our own fears and apprehensions.
It is the season to prepare for winter, when the earth rests, or-as the Mapuche (indigenous from southern Chile/Argentina) people-say when the earth sleeps and dreams.
Let's embrace together as magical beings from the world the coming darkness, to accept that disintegration is part of the cycle of life, and to let go of what has served us, for it is time to let go…. 🦋
~ sober & sassy ~
This is a substance free retreat including no alcohol and we ask you to respect that. If you want to smoke there will be an area outside to do so.
We invite you to come as your sassy self, bringing whatever colorful, extravagant clothes and make-up you want to wear ✨
Let's co-create some magic together and spend a deeply nourishing time at the ~harvest~ retreat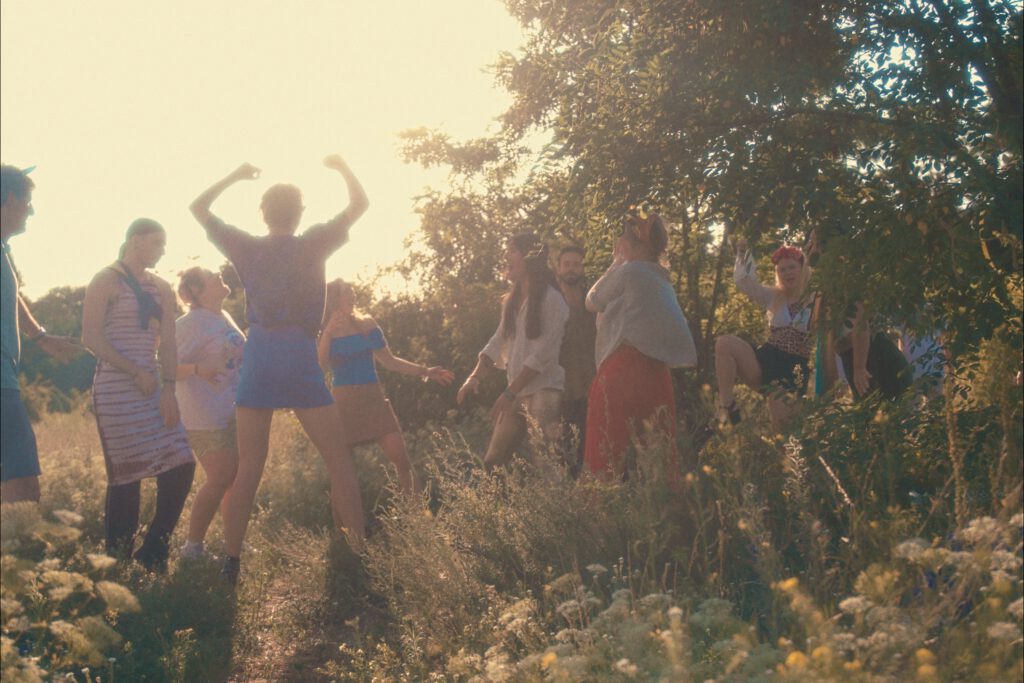 * Quing = mix of Queen and King or Queer Wings 🦋
All photos on this website are from Khaled.mov